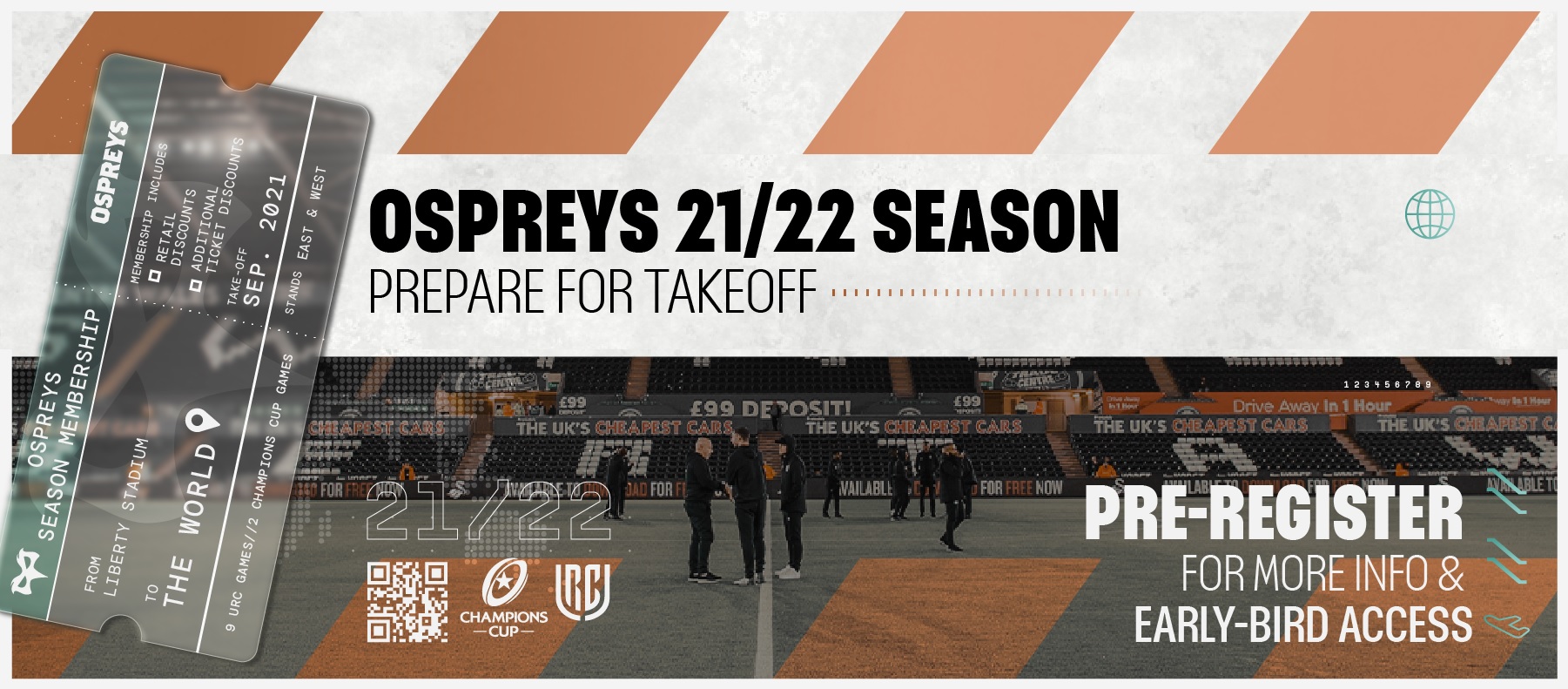 The 2021/22 season tickets are on sale for renewals! Those who've preregistered would have had an email with the details.
The link for info on renewing season tickets from the Ospreys is here:
https://www.ospreysrugby.com/membership/renewals
USEFUL INFO
Make sure you're logged into your account if you are trying to buy online (and follow the notification) -otherwise it will look like there's nothing on sale
Renewal prices will stay the same until 27th August, then moves to full price (same for early bird)
26th and 27th July is for renewals only, then early bird opens from 28th July – this should spread the load on the website and renewal line – try to be patient as there are lots of people trying to renew
the ticket office is closed so this has to be done online or via the phone
by default, you'll keep your old seat but if you want to change seat, you pay the price for whatever category you end up in so a Bronze member can move to a Silver member and vice versa – no extra charges
the £2.50 donation goes towards Ospreys in the Community to help fund the schools programmes and summer camps. Nobody should feel obliged but its a fantastic charity (that we also support) and well worth the additional donation if you can spare £2.50
there have been a few issues with people trying online but the Ospreys are working on fixes
Season ticket prices look amazing for those renewing or taking advantage of the early-bird offer, so make sure you buy early! The new Under 25s deal looks like a great idea, so families with growing teenagers benefit significantly, as well as benefitting other under 25s who have to pay their own way!
Season tickets include:
2 Heineken Champions Cup Games
9 URC Games
2 free guest passes
Membership pack
10% retail discount
10% off additional tickets
Exclusive virtual events with the Ospreys squad
Priority access to home knock-out fixtures
Renewal sales start on 26th July and early-bird sales start on 28th July.