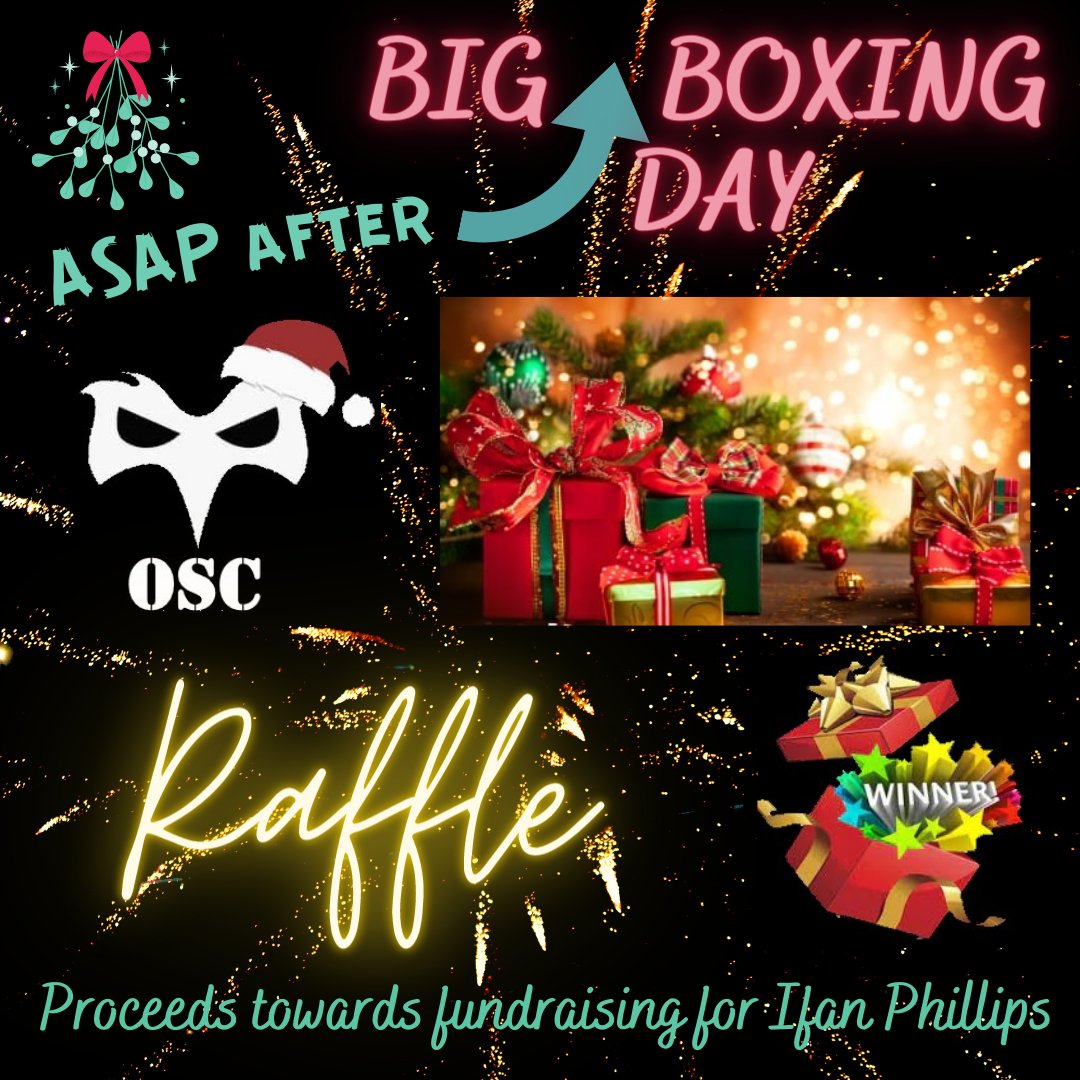 📢 Big Boxing Day Raffle update 📢
As you know, we'd planned to sell tickets before the match, in the Riverside on Boxing Day, and draw the raffle after the match, as usual.
However, with the match postponed and supporters not allowed at matches over the festive period, we've had to rethink our plans. 🤔
After much discussion, we have decided to delay the draw until the Welsh Government announcement on sport, after Christmas, and hope that we can be back for the Racing 92 game on 15th January.🤞 The ability to sell tickets in the Riverside will allow us to maximise the funds to go to Ifan's fundraiser to help him with his recovery and life after a life changing injury. 🖤
However, if after Christmas it becomes clear that we won't be back by 15th January, we'll make alternative arrangments for the draw.
We're very grateful to all those who've bought tickets online, and hope that supporters will understand and support our decision to delay the draw.
In the meantime, we've added even more great prizes and tickets will remain available via our online shop.
It's still not too late to buy a ticket for a stocking filler or part of a Secret Santa gift! 💝
Click the link below to buy 👇
RAFFLE
Please dig deep if you are able, and be in with a chance of bagging a great prize! 🤩
Prizes include
🎄Ospreys – signed shirt
🎄 Ten21, Neath: Sharing Platter for 2 and a bottle of House Wine
🎄 11992 Laser and Beauty Clinic: Skin Treatment, worth £180 (subject to a suitability test)
🎄 Cooke Distillery – bottle of Gin
🎄 KFC Parc Morfa: Voucher for a 10 piece Bargain Bucket
🎄 Mike Phippin, OSC Life President: Bottle of single malt, Laphroaig Whiskey
🎄 Pizza Hut Parc Morfa: £30 Voucher
🎄 Tudor Hughes, Ysgol St. Pharmacy, St.Thomas: Selection of ladies beauty products
🎄 McDonalds Parc Morfa: £20 Voucher
🎄 The Collins Family: Bottle of Whiskey
🎄 Nigel and Lynne Jones: 6 bottles of beer!
🎄 David Phillips: Bottle of whiskey
🎄 Christine and Wynne James: bottle of Baileys.
🎄 Andrew Challis – two rugby muses book
🎄 Fitter Bodies Ladies – month free get fit course.
🎁 And more, including match tickets, Prosecco and chocolate hamper, Prosecco and toiletries and lots more Christmas cheer hic! 🥂🍻🎄🎅🏼👍🏻
Diolch yn fawr i bawb am eu caredigrwydd!
Nadolig Llawen a Blwyddyn Newydd Dda! 🎅🏼
Many thanks to all for their kindness!
Merry Christmas and a Happy New Year! 🎅🏼
Diolch!
Buying online is easy!
⭐️ Click to go the Raffle on OSC online shop
⭐️ Select Ifan's Boxing Day raffle and choose how may tickets you wish to buy.
⭐️ Click 'Buy now'
⭐️ Enter your details (so we can get the prize to you, should you win)!
⭐️ On Shipping method, choose 'Delivery and scroll down to click 'Ifan's raffle (free)'
⭐️ Pay as preferred.
⭐️Once payment is received, we will email you your ticket numbers and we will add your numbers to the draw.
Good luck 🤞🏻🥳