Wow, look at this inspirational young man – back in the gym only a few weeks after his accident and the loss of his leg. 🖤 What an amazing guy! 🤩
All funds from our raffle will go to fundraising for Ifan to get the best prosthetic and equipment to enable him to continue his very active lifestyle after this life changing injury.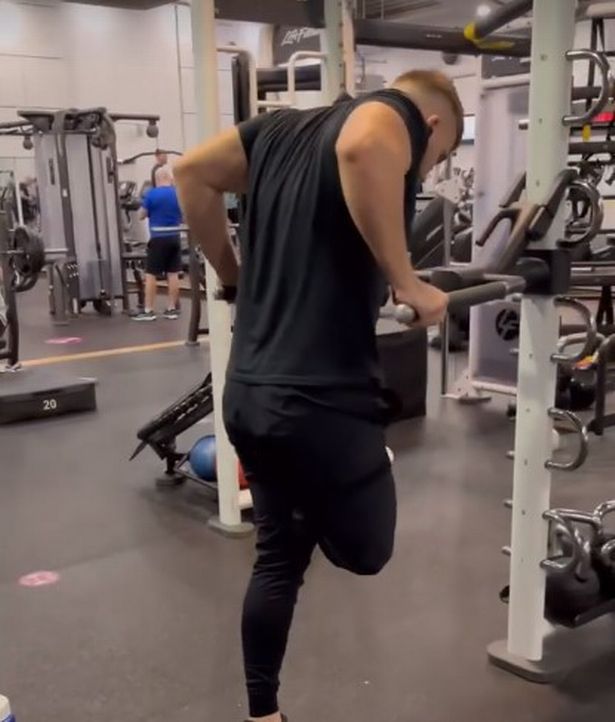 Plans to delay the draw until the Racing 92 game have been scuppered! However, now that the Welsh Government have confirmed the return of crowds to sports events from next week, we are very hopeful that we'll be able to attend our home game v Edinburgh on 29th January.🤞 The ability to sell raffle tickets in the Riverside will allow us to maximise the funds to go to Ifan's fundraiser. 🖤
We're very grateful to all those who've already bought tickets online, and hope that supporters will understand and support our decision to delay the draw for this reason.
We'll keep the raffle open in the hope of selling as many tickets as possible. Please consider buying if you can, and sharing the post amongst your friends so that we can do our best for Ifan! 💝
Click the link below to buy 👇
RAFFLE
🤩
Prizes include
🎄Ospreys – signed shirt
🎄 Ten21, Neath: Sharing Platter for 2 and a bottle of House Wine
🎄 11992 Laser and Beauty Clinic: Skin Treatment, worth £180 (subject to a suitability test)
🎄 Cooke Distillery – bottle of Gin
🎄 KFC Parc Morfa: Voucher for a 10 piece Bargain Bucket
🎄 Mike Phippin, OSC Life President: Bottle of single malt, Laphroaig Whiskey
🎄 Pizza Hut Parc Morfa: £30 Voucher
🎄 Tudor Hughes, Ysgol St. Pharmacy, St.Thomas: Selection of ladies beauty products
🎄 McDonalds Parc Morfa: £20 Voucher
🎄 The Collins Family: Bottle of Whiskey
🎄 Nigel and Lynne Jones: 6 bottles of beer!
🎄 David Phillips: Bottle of whiskey
🎄 Christine and Wynne James: bottle of Baileys.
🎄 Andrew Challis – two rugby muses book
🎄 Fitter Bodies Ladies – month free get fit course.
🎁 And more, including a drinks hamper, Prosecco and chocolate hamper, Prosecco and toiletries and lots more (after) Christmas cheer hic! 🥂🍻🎄👍🏻