The Ospreys Supporters Club welcomes the inauguration of The Ospreylian Trust ahead of the start of the 2021/22 season. We are two very different organisations that complement each other.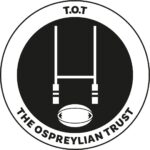 The Ospreylian Trust exists to offer supporters the opportunity to join together and support a financial initiative, designed to provide sponsorship of local players who have either emerged into the first team squad or are engaged on the elite player development pathway. The Trust is designed to assist and encourage the development and quality of the playing base within our region.
The Ospreys Supporters Club will continue in its objective of enhancing the match day experience of both Ospreys and visiting supporters at home games, whilst facilitating away travel where possible and coordinating activities at away venues. In addition, the OSC will continue its commitment to rugby related charitable organisations and represent the view of supporters to the Ospreys and wider rugby professional bodies.