Its time to vote for the Recycle Direct Ospreys Supporters Club Player of the season for 2015/16!  There are seven worthy nominees for this years award, so cast your vote now (the poll closes  on Wednesday 13th April).  The vote has been brought forward compared to previous seasons to ensure that the vote is completed in time for the Ospreys End of Season Awards Dinner.
Details of the presentation will be made in due course.
2015/15 Player of the Year OSCA
Sam Davies (44%, 159 Votes)
Sam Underhill (32%, 118 Votes)
Dan Evans (11%, 40 Votes)
Dmitri Arhip (7%, 27 Votes)
Hanno Dirksen (3%, 12 Votes)
Ollie Cracknell (1%, 4 Votes)
Lloyd Ashley (1%, 4 Votes)
Total Voters: 364

Loading ...
The OSC would again like to thank Recycle Direct for their support this year by sponsoring the 2015/16 OSCAs.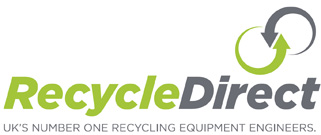 For details of all of this year's winners as well as all previous OSCAs, please visit the OSCA Honours Board by clicking here.