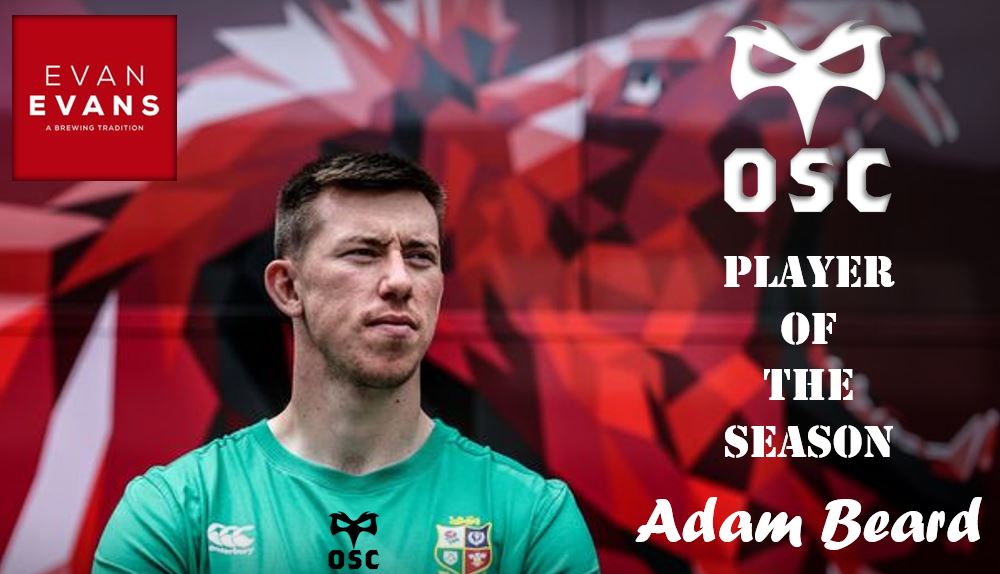 Congratulations to Adam Beard on being voted the Ospreys Supporters Club Player of the Season.
In what turned out to be the closest validated vote we have seen in years, the 6 ft 8 in man mountain with a smile as wide as the River Tawe came out on top.
First a call up to the Welsh team, then a late call to the British and Irish Lions and now a Player of the Season OSCA, this has been quite a season – congratulations Adam!
Thanks to our brewing partner Evan Evans for supporting this season's OSCAs.