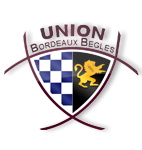 As has become customary on our European travels, the OSC have arranged a pre and post match meeting place for those supporters travelling to Bordeaux.
We will be using 'The Connemara' as our base during our stay in France. The Connemara is an Irish pub and is only a short distance from the Ibis Hotels where many of our supporters are staying.
Supporters are more than welcome to use the venue throughout Friday, although the OSC probably won't be in attendance until the evening.

On Saturday, we will be meeting from around 2.00pm where it is hoped we will have hand flags to give out to supporters courtesy of the Ospreys. This should give us a visual impact in the stadium.
This is a MASSIVE game for us, and the boys need us all to be on top form. We need to back the boys vocally so we hope you'll all be in fine voice!
OLE, OLE, OLE, OSPREYS! OSPREYS!
The Connemara, 14-18 Cours Albret, 33000 Bordeaux, France