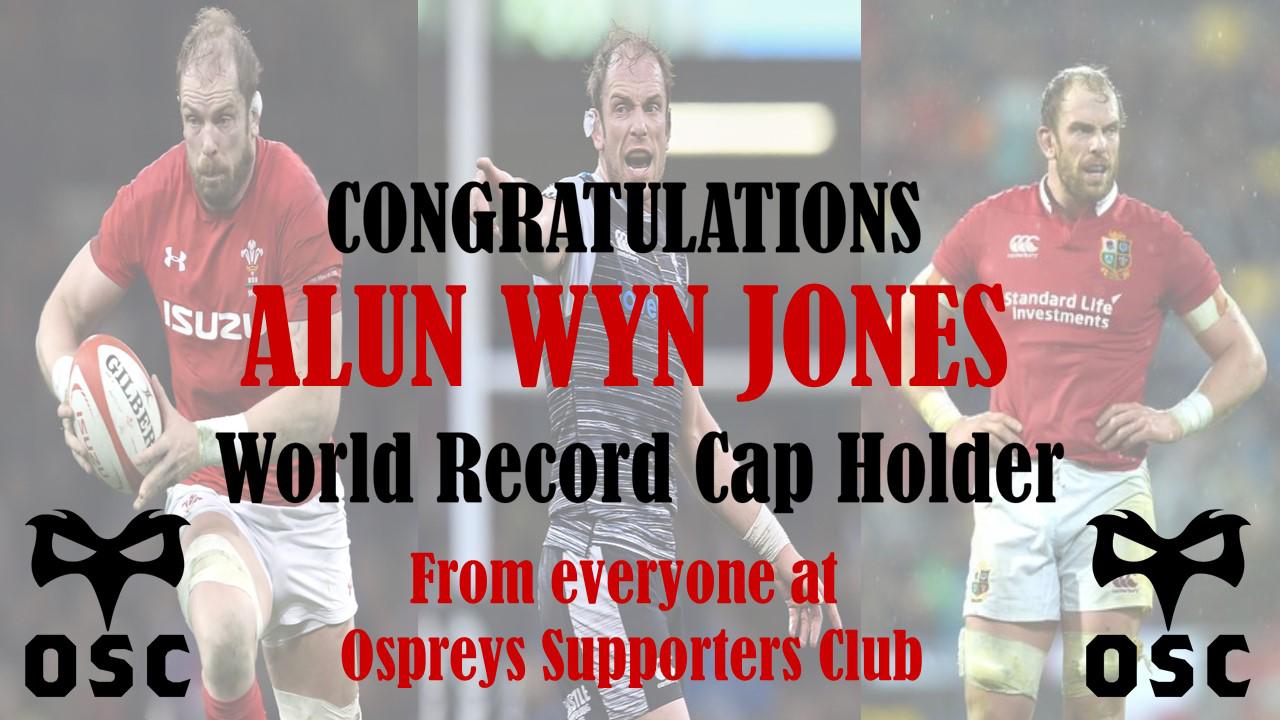 Leave your message of congratulations to our very own Alun Wyn Jones on becoming the world record holder for international caps. That's a lot of Ospreys, Wales and Lions caps he must have in the attic!
If you leave your full name and where you live, the comments might well be picked up and be shared further!
Feel free to leave messages of congratulations or anecdotes that you may have about the rugby legend that we call one of our own.
ALL COMMENTS WILL BE CHECKED BY A MODERATOR BEFORE GOING PUBLIC