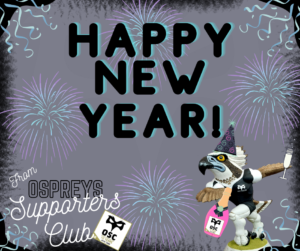 Happy New Year to all Ospreys supporters, wherever you may be and however you may be seeing in the new year (or should that be seeing out the old year?!)
OSCA's certainly enjoying himself!
Looking forward to seeing you all at The Liberty as soon as it's deemed safe for us to be there.