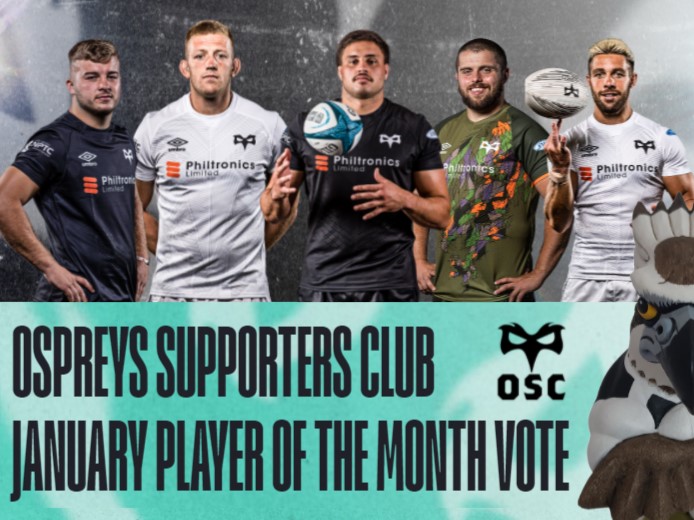 We squeezed five games into January, with a number of debutants wearing the badge in Europe as well as the URC. The month culminated in a much needed win against URC league leaders Edinburgh.
Who caught your eye this month? Voting closes 12th February.
January Player of the Month Vote
Rhys Webb (48%, 93 Votes)
Harri Deaves (19%, 36 Votes)
Nicky Smith (16%, 30 Votes)
Ethan Roots (12%, 23 Votes)
Lloyd Ashley (5%, 10 Votes)
Total Voters: 192

Loading ...
For a list of former OSCA winners, click on the Honours Board below: