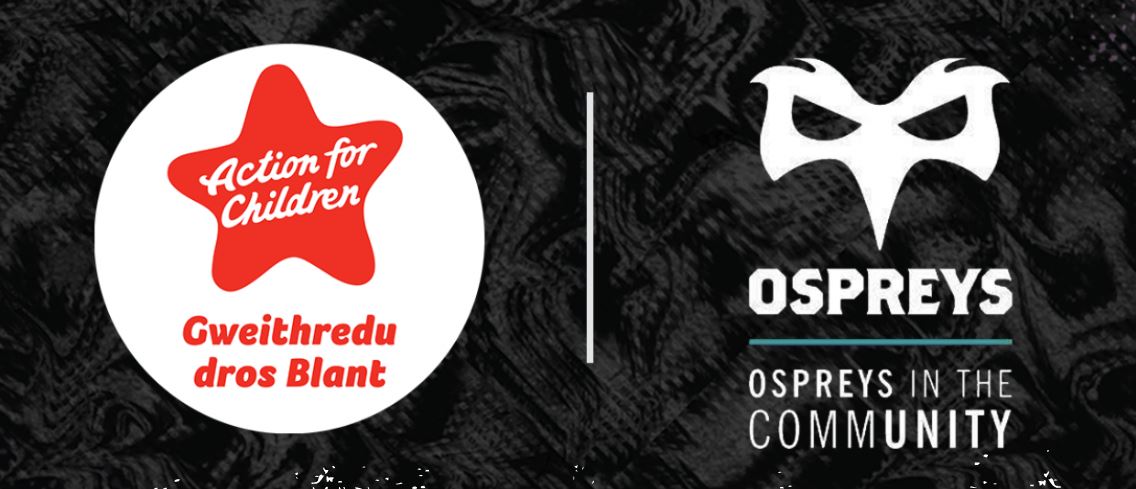 The OSC are delighted to announce that we will be supporting Ospreys in the Community and their partnership with Action for Children as our chosen charity for the remainder of this season and the next.
OitC are a not-for-profit foundation that operate independently to the professional rugby organisation. We've watched OitC grow from their inception into an organisation that has really set the standard in the area they work in.
OitC have agreed a partnership with Action for Children to promote a "Bouncing Back" program to support and improve the mental health and wellbeing of young people in secondary schools. Since launching "Bouncing Back", OitC have worked with six local secondary schools with 296 students completing the course. 140 of these were face to face learning with the aim of returning to schools to engage with more children.
As well as this, OitC recently expanded its mental health partnership with Action for Children by adopting the charity's Guide Digital mental health literacy platform.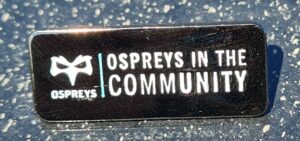 As we can't get together in the Riverside Bar on matchdays for the foreseeable future, we are selling our OSC badges via our Etsy shop and we now have some great looking OitC badges on offer too. All profits from badge sales as well as any further donations will go towards OitC initiatives in our region so please visit our shop and make a purchase!
Tom Sloane, Head of OitC said:
"Its great to have the OSC on board – raising money for the Action for Children programmes align well, supporting the work in schools and rugby clubs in our communities"
As well as raising funds for OitC, we hope to get more directly involved in supporting OitC programs. For example, committee members Annette Thomas recently took part in the "30 Days your way" challenge, raising funds to help support the 30% of children who are living in poverty in the UK and Lynne Jones and husband Nigel (our former chair) have helped with the "Sporting Memories" project that supports older people living with dementia, depression and loneliness by engaging them in social activities and helping them to recall memories of watching or playing sport.
Kayleigh Powell, OitC Participation officer said:
"If anybody wants to get involved with OitC programs, just keep an eye out on our social media for upcoming events"
To help the OSC raise funds for OitC, please visit our online shop by clicking on the image of the OSC badges below: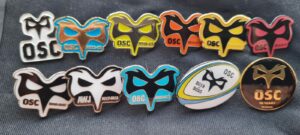 To find out more about Ospreys in the Community, click here :
To find out more about the OitC partnership with Action for Children, click here
To see details of previous charity fundraising by the OSC (excluding last year's efforts that have not been finlaised yet – details coming soon), click here