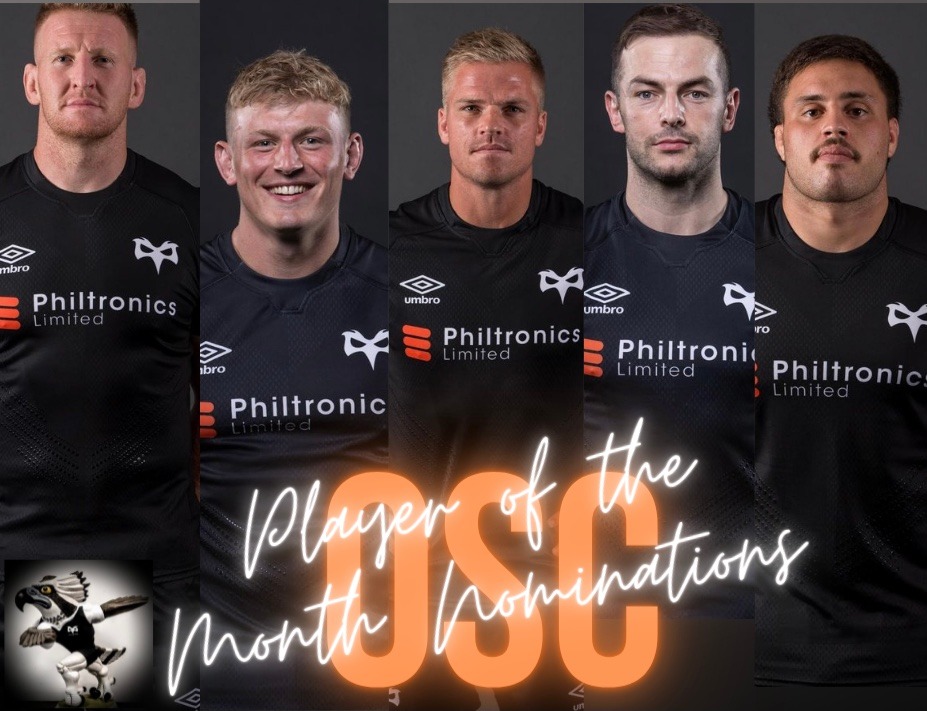 The vote for the OSC Player of the Month for Sep/Oct is now open! With only one competative game in September, we've merged September and October awards, and this time we have a 3-2 forward-back split.
The vote covers the following games!
Dragons – away
Cardiff – home
Sharks – home
Benetton – away
Munster – home
A difficult choice with this lovely lot, but get your thinking caps on and vote for your winner, here!
Vote closes at 9pm on 29th November.
Player of the Month vote: Sept/Oct 21
Jac Morgan (74%, 69 Votes)
Gareth Anscombe (10%, 9 Votes)
Stephen Myler (8%, 7 Votes)
Bradley Davies (4%, 4 Votes)
Ethan Roots (4%, 4 Votes)
Total Voters: 93

Loading ...