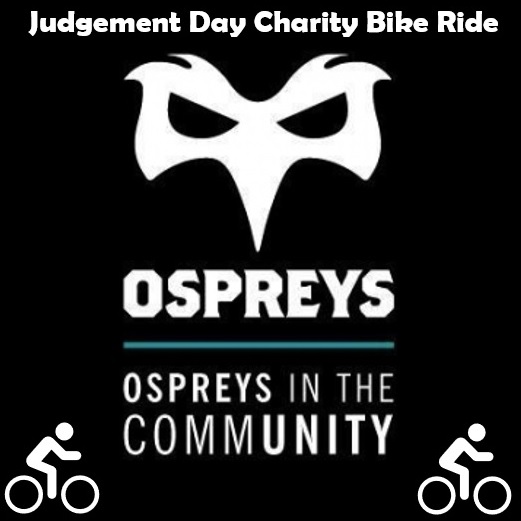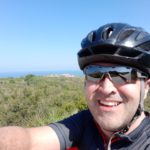 This year, our vice-chair, Grant Berni will be taking part in the inaugural OitC Judgement Day charity bike ride.
He's a keen cyclist and just as keen to watch the game so he says "this is a perfect day out for me- cycling, rugby and maybe a beer or two – all whilst raising money for Ospreys in the community!"

To help Grant hit is fundraising target, please click the button below: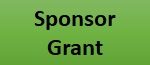 Each rider must raise a minimum of £250, so to see who else is raising money for OiTC on the ride and help them on their way, click the button below and then click on "Fundraisers"
Here's what OitC have to say about the event:
Ospreys in the Community have teamed up with White Rock Events to launch our first charity bike ride. On Saturday 18th April 2020, Ospreys will take on the Dragons at the Principality Stadium for Judgement Day. All tracks lead to Cardiff, as the same day we will be holding our first charity bike ride from the Liberty Stadium to the home of Welsh Rugby in time for the big derby! Riders over the age of 14 of all abilities can get involved in supporting the cause in this unique cycling experience

How the funding will be spent

All Finances will go towards sustaining the great work done in our local communities by Ospreys in the Community. Supporting people to make positive life changes through the power of sport and conversation. We work to improve lives by working with others to create a range of programmes that sit within our four core values: education, health, sport, and inclusion

How this will benefit the community

Ospreys in the Community is a not-for-profit foundation working in close partnership with Ospreys Rugby. We share a strong relationship and form a key part of the Ospreys' Strategy. We operate independently to the professional rugby organisation. Our aim is to create a vibrant and sustainable foundation and harness the power of the Ospreys to make a positive difference in our communities. We hope to encourage boys and girls of all ages and abilities to make positive life choices.
Here's some more about OiTC

For anyone interested in joining up and supporting this event, please click the link below to email Tom Sloan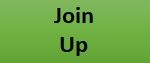 If anyone wants to know a bit more about the ride, here are some Q&A's from the launch event last week.
Questions & Answers

What is The Judgement Day Ride?

The Judgement Day Ride is a cycle ride from The Liberty Stadium to The Principality Stadium in time to watch the double header Judgement Day. How fit do I need to be? The event involves exercise and so a basic level of fitness is required. If in doubt check with your GP before confirming your entry. We will be running a training day in the build up to the Ride.

Will going you off be road or using roads?

We use mostly roads and cycle paths.

What type of bike will I need?

We strongly recommend a road bike serviced shortly before departure.

Can I use a mountain bike or hybrid?

Yes but your fitness and ability will need to be of a much higher standard. It is very difficult for the best cyclist on a hybrid to keep up with a novice on a road bike. Not impossible but you will be at a disadvantage.

How fast will we be riding?

We are anticipating 3 groups (based on a party of 50). Target speed will be 12mph, 14 mph and 16mph. We will know more once we know the final make up of the party. How far will we by cycling It is 45 miles to the Stadium.

How many hills are there?

Most of the climbs are around the Cowbridge area. It isn't flat but nothing too testing.

Have I enough time to train?

We will help you with training tips and will be organising a training day before we go. With the right equipment it should be within the range of most people.

Do I ride alone?

No this is a fully supported Ride. You will ride as part of a group of approximately 15 riders. Each group will have a Ride Captain and Vice Captain. All are very experienced and are fully trained in first aid and have good cycle mechanic skills.

We will be teaching riders how to ride in a peloton. This enables the ride to move along using 30% less energy than riding alone. The effect is that even inexperienced riders with basic preparation can complete the challenge.

What if I get lost?

You will be with a team cycling all day – we leave no one behind. We also give you access to our GPS app for your phone.

What time will we leave? What time will we get there?

We leave the Liberty at 8:00am and aim to be at the Principality by 12:30pm. Kick off is at 2:15pm

What happens to my bike?

At the end of the ride we will load your bike onto a truck and it will be delivered back to Swansea in time for collection on the Sunday?

What about repairs / punctures? Do I need to bring spares?

We will have staff to repair punctures and any other faults. We will have some spare bikes in case of a more serious failure. We ask you to bring along 2 inner tubes.

How do we get back to Swansea?

A coach will be provided with an agreed departure time. Alternatively you may wish to stay longer in Cardiff.

What happens to my luggage?

You will load your change of clothes on to the van at The Liberty Stadium and you will have access to this in Cardiff. Will we get fed along the way? Yes we have included a stop near halfway. You will also receive a food voucher for the Stadium.

Can I get a shower when we arrive?

Yes arrangements are being made for you to shower.

Can you recommend anywhere I can get a new bike?

Cycle Solutions have a store in the Uplands, Swansea and can meet all your needs.

bike or get my bike serviced.

Will I need insurance?

We recommend everyone has cycle insurance.

Apart from the bike what other equipment would I need?

Weather conditions in April can be changeable and, as with any Welsh day, we could have all seasons in one day. The essential kit list is as follows:-

Waterproof jacket

Pair 8 panel shorts

Transmission base layer

Road bike helmet (compulsory)

Good waterproof/ warm glove

Warm leggings

Mid layer long sleeve cycle shirt

Clear glasses for peloton cycling

Water bottles/ cages x 2

Will my bike get damaged in transition?

We will take great care with your bike when transporting in our vehicles. We strongly recommend you bring along a bike box. If you do not have a bike box bring a blanket and pipe lagging from a local plumbing centre will protect your frame.

Cycle helmet?

This is compulsory and you will not be covered by insurance if you are not wearing a helmet.

How much experience do the organisers have?

Combined there is over 50 years of experience in organising charity cycle rides and cycle tours.