This year, the Ospreys Supporters Club will be donating proceeds from OSC pin badge sales to Paul's nominated testimonial charities.  
Paul has decided to support the Mind Charity as part of his Testimonial activities as mental health is something that is of great importance to him. Although there has been an increase in media exposure of the topic of late, he still feels that the level of public support and understanding of mental health has a long way to go.
Mind provides advice and support to empower anyone experiencing a mental health problem. They can campaign to improve services, raise awareness and promote understanding.
In addition to Mind, Paul will also be supporting charities local to where his events are held during the year.

Inaugural Dinner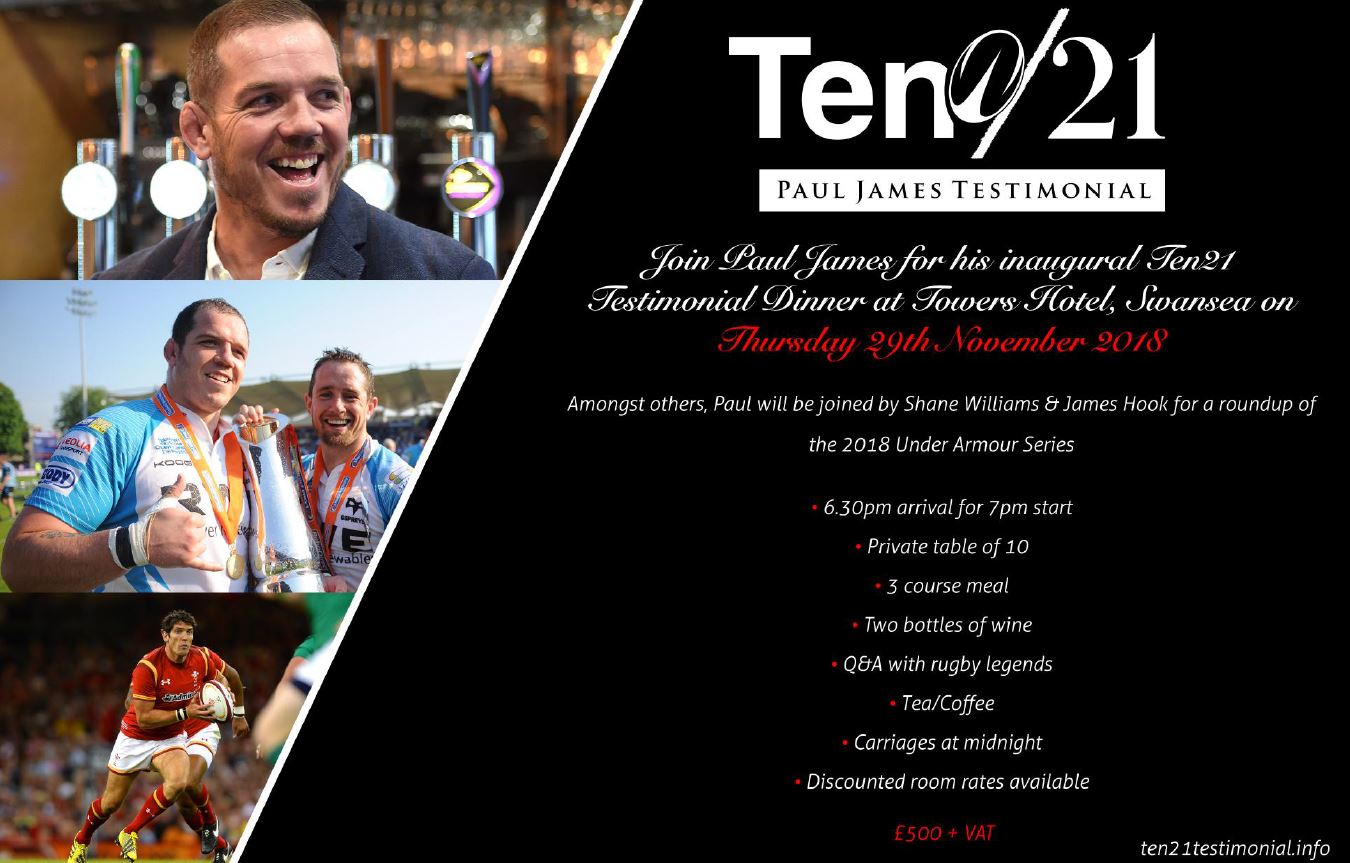 As part of Paul's testimonial year, there will be a dinner at the Towers Hotel on 29th November with guests including Ospreys legends Shane Williams & James Hook.
For more information, have a look at the website  http://ten21testimonial.info/
To book or for further inquiries, email hello@ten21testimonial.info